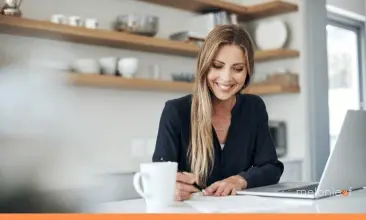 Salesforce is the leading cloud CRM provider. The company is one of the fastest-growing software companies of our time. It has evolved a lot since its inception and has revolutionized how its customers view and deal with customers. There are more than 150,000 companies that use Salesforce. The CRM platform helps these companies manage their sales team and improve their customer experience.
But Salesforce's success also comes with its share of problems. Salesforce, being a web-based application, has brought in new challenges. Data challenges like security threats, data loss, breaches, compliance requirements, and more that someone needs to overlook and provide quicker solutions.
With so many companies leveraging Salesforce, the job of a Salesforce admin has become crucial for any organization. In this blog, we'll discuss what Salesforce admin do and their role in making businesses successful through Salesforce.
What is a Salesforce administrator?
A Salesforce administrator has access to the Salesforce platform and is responsible for maintaining it. Admins are also known as super users or power users. These people typically have a good working knowledge of the software's features and functions and the ability to perform database-related work (such as data manipulation).
Now, let's look at what Salesforce admins do.
What does a Salesforce admin do?
A Salesforce admin is a position that any business of any size can hire, but the role tends to fall into two categories: giant and small companies.
At giant companies, there is usually a dedicated team of admins, often with a lead admin who oversees all the other admins. The lead admin will have the most experience and is usually the best at problem-solving.
At small companies, one person usually wears all the hats of an admin and a developer, but they may have more knowledge than you would expect from someone with only Salesforce admin skills.
A Salesforce admin day to day activities include:
Data Cleaning
Salesforce admin does the data cleanup in Salesforce in different ways. Admins can use Apex to clean up fields in your objects or use a process to run custom code on existing records. Data cleansing can include removing unnecessary information from your records or automating the addition of new fields.
Salesforce admins use built-in tools to help them with data-cleaning tasks. For example, standard reports can be filtered by specific fields. This allows admins to quickly view records that don't meet certain criteria, such as an account with more than 10 open cases. Admins can also use the Lightning Platform's object hierarchy report builder to see how objects are related and how many records fall into each group.
Salesforce customization and manipulation
Salesforce admins use those tools to support end users, manage the underlying data objects (like leads or accounts), and enable users to get their jobs done more efficiently. They use Apex classes, Visualforce pages, and Lightning components to customize the data. They can also manipulate data in bulk using process builders or make a single change across multiple records through change sets.
Every admin is responsible for ensuring that users have access to the data they need to do their jobs (ranging from a few dozen people to thousands) through data provisioning and management. They also manage bulk updating throughout different parts of the system, whether adjusting the pay rate for everyone in a territory or changing an account owner across hundreds of records at once. They ensure that data is accurate by collaborating with other admins.
User Maintenance
User maintenance is a critical part of the job that Salesforce admin does because it ensures users have the information they need to do their daily tasks. User maintenance includes all the standard tasks, such as creating and deleting users. Still, it also includes monitoring for data entry mistakes and running reports to see if any screens need updating.
Some examples include:
When someone leaves a company or changes departments, an admin must delete their user and ensure all their records are moved. This is especially important if they can access confidential information like customer addresses or credit card numbers.
If a user has entered incorrect data on an account page, an admin needs to be able to find that record and correct it. Running reports is a quick way to locate these issues and determine what pages they've been entered into.
An admin must also know how many users are on their system to plan for new hires or departures. Report totals can help with this, and the monitoring system grows over time.
Creating Reports
Salesforce reports are created by administrators and provide a way for them to collect information about their organization's data. These reports are used not only for collecting this information but also for decision-making within the organization. This is done by gauging the results from these reports against specific benchmarks that an organization sets.
For example, if you wanted to track your sales or custom object history, you could create a report that displays how many sales or revenue are generated every month. Your organization can then compare this against previous months or years to determine whether certain policies or changes made to the company were effective or not.
How to become a Salesforce admin?
No matter your previous experience or employment history, you can learn everything you need to become a Salesforce Admin online through our free learning platform, Trailhead. With Trailhead, students from anywhere in the world can get trained on a wide variety of Salesforce administrator skills. And the best part is that you can learn at your own pace and schedule.
To land a job as an admin, you must prepare and study and then pass the Salesforce Certified Administrator exam. The Salesforce Certification is based on a tiered learning system, where absolute beginners start by learning the basics of the Salesforce platform. With each module, you build on that learning until you're ready to take the exam. You can pass the exam with 115-125 hours of study and preparation.
Wrapping Up
The Salesforce admin is a well-respected, versatile position with tremendous opportunities for growth. The Salesforce administrator is an essential sales team member with strong business acumen complemented by technical expertise.
If you're an organization with no dedicated administrator, you may be missing out on being at the top of your field.
Why Melonleaf?
Utilize Salesforce with innovative, customized solutions per your requirements, delivered by Melonleaf. We are the leading Salesforce Experts specializing in Salesforce Consulting, Implementation, Integration, CRM Migration, and Salesforce Development.
Improve your business productivity and maximize revenue generation. Contact our Salesforce Consultant to learn more.
FAQs
Q: Is Salesforce admin a good career?
A: Yes, a Salesforce administrator is a good career as companies require talent and experience associated with the position.
Q: Is Salesforce admin a hard job?
A: Salesforce admin jobs are not easy. The person in the role must find a balance between the needs of the end-user and the company they work for. They need to provide the best experience with both the system and the company.
Q: Does Salesforce admin require coding?
A: If you want to be a Salesforce Admin, you don't need to be a coder. However, you will need to understand Apex and Visualforce. You can start learning these things whenever you want. Just because you're not a coder doesn't mean you can't be a Salesforce Admin.